BUSBY'S PLUMBING SERVICES CELEBRATING 50 YEARS OF EXCELLENCE
Busby's Plumbing Services was founded in 1969 in Fort Worth, TX by Charles Busby, Sr. The Company started as a small business and has expanded tremendously over the years. Currently, Busby's Plumbing Services offers professional plumbing and drain cleaning in Mexia, TX andFort Worth, TX. A true family owned business, his sons, Charles Busby, Jr (Fort Worth) and Dana Busby, Sr. (Mexia) are continuing the Busby tradition of offering exceptional plumbing services. 
Who We Are
Busby's Plumbing Services is a family-owned and operated business with 50 years of plumbing experience. We are certified professionals who take pride in providing customers with superior service, and are dedicated to providing our clients with the insight to help them understand and solve their plumbing issues. Finding an honest plumbing company has never been this easy! Don't miss this opportunity to witness what we're capable of accomplishing for you. We have the talent and equipment to service just about any problem you may have. Call us about any of your plumbing needs!
For plumbing and drain services in in Mexia, TX, call (254) 562-2558
For plumbing and drain services in Fort Worth, TX (817) 534-3174 
50 YEARS OF PLUMBING HISTORY
Charles Busby, Sr.'s passion was hard work and he instilled that same passion in all of his children. His ideas were simple, "get up, go to work and do a good job". He believed in an honest day's work for an honest wage, and we are still in business today working by that same standard. Charles Busby, Sr. was 36 years old when he decided to get his master's plumbing license (M-5741) and go out on his own. 
With the skills he received in the first 10 years on his own, plumbing in Fort Worth, TX, his company began to grow servicing a 20-mile radius. When his eldest son (Charles Busby, Jr) was just strong enough to carry a wrench, he was thrown into the ranks of helper, which meant "go get that quickly!" Charles Jr. learned the plumbing trade through on-the-job experience, under pressure, and earned his Journeyman's license before turning 18. He went on to achieve his master's license shortly after. During this time, Charles Sr.'s youngest son (Dana Busby Sr.) was being put through the same rigorous work study learning his family's trade. Everyone in the family has worked at Busby's Plumbing Services at some point and time. 
In 1987, Charles Busby Sr. decided to move to Mexia, TX with his wife and youngest son. He left Charles Jr. in charge of the Fort Worth location and started his new location in Mexia, TX. He continued to grow Busby Plumbing Services throughout both the communities of Mexia and Fort Worth. Charles Busby, Sr. passed away in 2005 leaving a legacy we are proud to continue. He taught his family honesty, integrity and hard work.  We are committed to honoring his vision by delivering the highest quality craftsmanship and unparalleled customer service while continuing to provide our customers with an honest day's work – guaranteed. 
10% Off Residential Plumbing, Up to $200 Max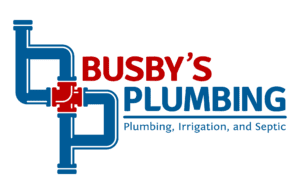 Must mention the coupon when scheduling, this coupon can not be combined with another coupon
10% Off Drain Services, Up to $100 Max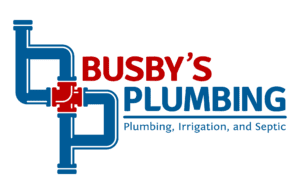 Must mention the coupon when scheduling, this coupon can not be combined with another coupon
Contractors License #:
RMP-36684
Texas State Board of Plumbing Examiners