24 HOUR EMERGENCY PLUMBING
Cost Effective and Professional grease trap services in Mexia, TX and Fort Worth, TX
Professional and Experienced Grease Trap Services
Busby's Plumbing Services offers the best grease trap services in Mexia, TX and Fort Worth, TX. With 50 years of experience, we have a team of expert plumbing professionals to maintain, repair, and install grease traps. We have served hundreds of commercial restaurants and eateries to maintain their hygienic cleaning standards.
For grease traps in Mexia, TX, call (254) 562-2558
For grease traps in Fort Worth, TX (817) 534-3174 
What is a Grease Trap?
A grease trap, also known as a grease interceptor, is a plumbing device meant to separate grease, fats, oils, and solids before they enter the wastewater system.
They were first introduced in Victorian era England to keep sewer and drain systems from becoming clogged with FOGs (Fats, oils, and grease). FOGs have been responsible for millions of dollars in damage systems by creating solid fatbergs in the system. There have been fatbergs as large as double decker buses clogging city disposal systems.
Grease traps are installed in ground and above ground and are required in any facility that has a three-compartment sink, floor drains when also serving dairy products, or any place using a deep fryer, such as restaurants and hotels. 
Grease traps are large containers built to separate the fats and oils, allowing clean water to flow into the appropriate wastewater disposal systems. The grease and solids are then cleaned out of the trap through pumping, and FOGs are kept form city sewers. Only kitchen wastewater is directed into grease traps, as they are not connected to other drainage systems, such as toilet or lavatory systems. 
They can be made from many different materials, such as stainless steel, plastics, concrete, and cast iron. Depending on the use and needs of the drainage system, grease traps range in size. They can be installed in the interior of the space, on the exterior, underground or above ground. It takes a specialized plumber to be able to properly design and install a grease trap to pass all city and health department standards. 
Grease traps are an essential component of the sewer system at restaurants and commercial eateries. These traps are used to prevent thick grease from entering and clogging a sewer system. If grease traps are not cleaned and maintained regularly, there is a risk of backup and clogging.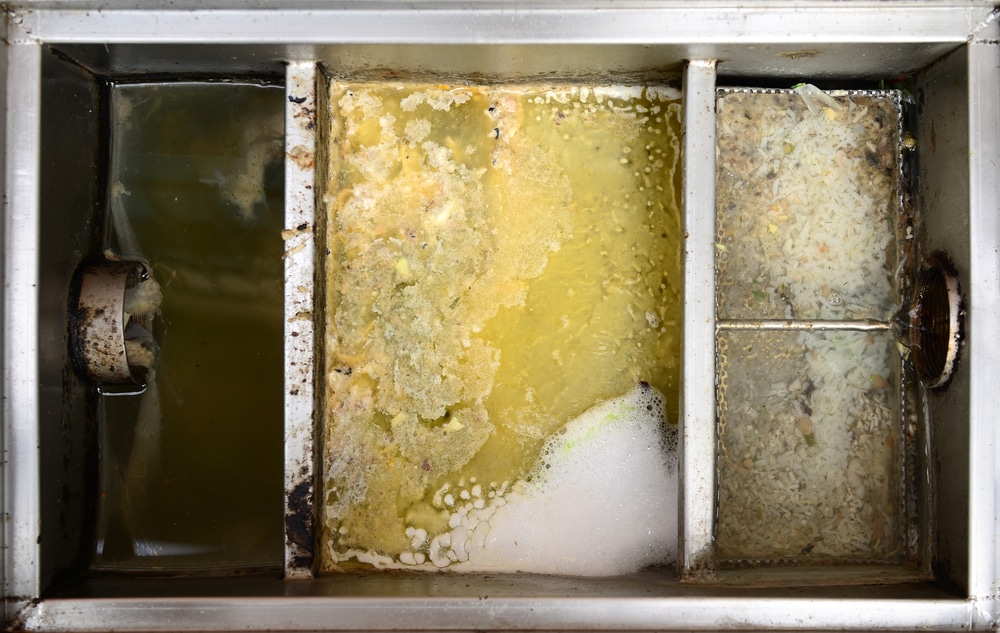 Grease Trap Maintenance 
Grease traps must be properly maintained, pumped, inspected, and cleaned to continue in efficient operation. Removal of accumulated grease and scum layers is integral to the system performance and required by regulating authorities.  
Our team of experts will help design the optimal maintenance schedule to keep your grease trap in prime condition and free form overflows and damage. 
Use of Advanced Degreasing Methods and Products
Our team is well-equipped with the knowledge, techniques, and equipment to thoroughly clean grease traps after pumping. This will extend the life of the grease trap and continue its proper functioning.
Performing a sewer camera inspection can identify blockages or corrosion in the lines going in and out of the trap. When possible, hydro jetting to clear blockages is a solution to quickly restore proper flow.  Busby's Plumbing Services will also use proper degreasing solutions to ensure the inlet and outlet lines do not become damaged due to heavy scale form the heavy scum layer in the trap. We use professional grade degreasing methods and eco-friendly degreasers which break down the stubborn grease from the traps.
Properly inspecting the trap after pumping and prior to cleaning is crucial to avoiding damage. If the lines are severely corroded, we can make repairs or replace the lines.  
We have more than 50 years of experience in plumbing and drain cleaning in two convenient Texas locations. We are committed to honesty and integrity and treating our customers like family.  
Give us a call to experience how our family owned business delivers the highest quality work, unparalleled customer service and an honest day's work – guaranteed!
For grease traps in Mexia, TX, call (254) 562-2558
For grease traps in Fort Worth, TX (817) 534-3174 
10% Off Residential Plumbing, Up to $200 Max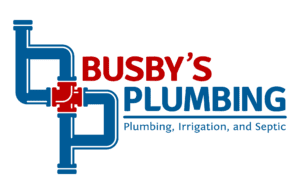 Must mention the coupon when scheduling, this coupon can not be combined with another coupon
10% Off Drain Services, Up to $100 Max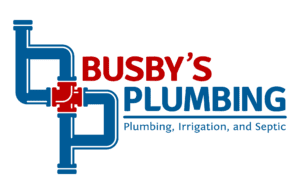 Must mention the coupon when scheduling, this coupon can not be combined with another coupon
Contractors License #:
RMP-36684
Texas State Board of Plumbing Examiners