Professional and Affordable Drain Cleaning in 
Mexia, TX and Fort Worth, TX
Professional and Expert Drain Cleaning Services 
You can count on the professional team at Busby's Plumbing Services. We specialize in professional drain cleaning in Mexia, TX and Fort Worth, TX with 50 years of experience clearing even the toughest drain blockages. 
Slow drains, clogs and overflows are frustrating, but can also lead to lager problems and water damage.  When you experience slow or clogged drains, we recommend avoiding home remedies, liquid drain cleaners and even plungers. 
Home repairs can often lead to more damage, as drain cleaners can cause pipes to corrode over time. Organic home remedies can also cause bigger clogs, and plungers should be used sparingly. Plungers, while useful, can lead to broken toilet seals if used improperly or with too much force.
For drain cleaning in in Mexia, TX, call (254) 562-2558
For drain cleaning in Fort Worth, TX (817) 534-3174 
Professional Drain Cleaning Benefits:
Effective

– Home remedies may solve a slow drain for short periods of time, but they will not thoroughly clean the lines and they could even cause larger issues. Plungers weaken toilet seals if used with too much force, and liquid cleaners are corrosive to drain pipes. 

Eliminate Odors

– Professional drain cleaning can effectively remove odors from lavatory and kitchen drains. We use high pressure hydro jetting to scour and clean the insides of your drain lines removing organic materials causing foul odors.   

Long Term Solutions

– Professional drain cleaning will provide long term solutions to slow and clogged drains and will help identify potential issues that may cause future problems. 

Professional Grade Drain Cleaning

– Busby's Plumbing Services uses professional drain cleaning technology and heavy duty drain cleaning equipment for fast and efficient drain cleaning. 

Warranty

– We provide expert warranties for our drain cleaning to provide home and business owners peace of mind. 
Interior Drain Blockages 
Busby's Plumbing Services is committed to clearing years of grease buildup in kitchen drains, soap scum and hair products in showers and tubs, and minor toilet clogs with ease. For tough blockages, we can even perform hydro jetting services for a thorough drain cleaning. 
Toilet clogs on their own are easily cleared with a professional auger and our solution can safely clear the blockage without damaging the toilet or causing leaks. 
If multiple drains are slow, or the toilet is bubbling, it could indicate a main sewer line clog and should be inspected by our team of experts.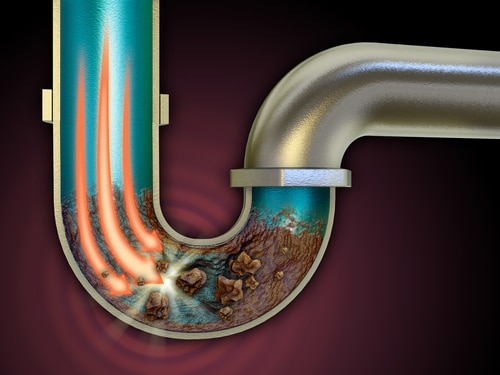 Main Sewer Line Drain Blockages
When all the drains in your home or business are running slow, we can provide expert main sewer snaking. Our heavy-duty professional snaking machines can clear even stubborn clogs in the main sewer line and remove minor roots with specialty cutting heads.  
If we encounter heavy root intrusion, or other blockages, we will recommend an in-depth sewer camera inspection to diagnose the cause so we can find the ideal solution for repair. 
 Roots are the most common clog in main sewer lines, as tree roots grow towards the rich nutrients and moisture inside the pipe. Natural shifting of the ground, as well as the dry earth can also lead to small breaks and cracks allowing roots easy access into the drain.  
Mainline hydro jetting removes roots and descales the interior of the pipe to restore flow, and dissolves stubborn blockages. If the line is severely cracked or damaged, we can also make a partial or full sewer line repair or replacement.  
Preventative Maintenance for Slow and/or Frequent Use Drain Line 
For drains with roots and high frequency use drains, our team provides expert preventative maintenance packages to keep your drains clear to help you avoid emergencies in the middle of the night. 
We have more than 50 years of experience in plumbing and drain cleaning in two convenient Texas locations. We are committed to honesty and integrity and treating our customers like family.  
Give us a call to experience how our family owned business delivers the highest quality work, unparalleled customer service and an honest day's work – guaranteed 
For drain cleaning in in Mexia, TX, call (254) 562-2558
For drain cleaning in Fort Worth, TX (817) 534-3174 
10% Off Residential Plumbing, Up to $200 Max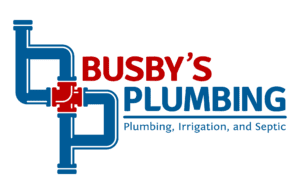 Must mention the coupon when scheduling, this coupon can not be combined with another coupon
10% Off Drain Services, Up to $100 Max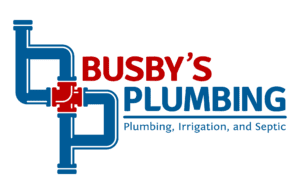 Must mention the coupon when scheduling, this coupon can not be combined with another coupon
Contractors License #:
RMP-36684
Texas State Board of Plumbing Examiners